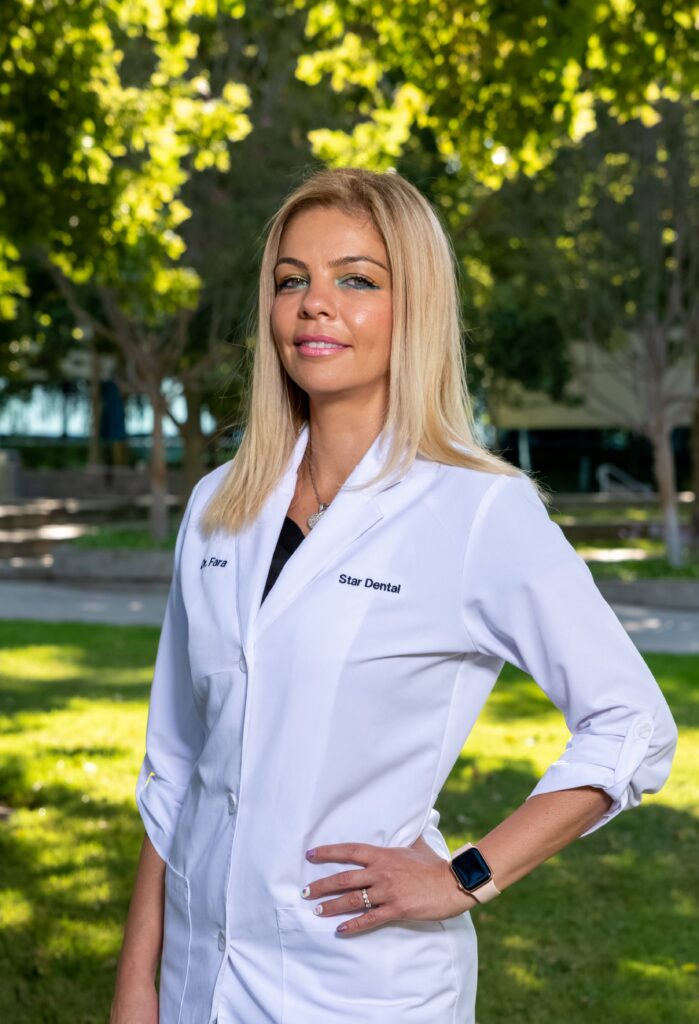 Initially interested in a career in the medical sciences, Dr. Fara graduated from California State University at Fullerton in 2000 with honors from the Department of Biochemistry.
After volunteering at local hospitals and private practices throughout Southern California, she decided a career in dentistry was her calling. Her first career in dentistry was as a front office receptionist, which later led to management of the practice.
In the fall of 2007, Dr. Fara gave birth to her only child. Ironically, she received notification of her acceptance to the Class of 2011 from the University of the Pacific two months later. After serious deliberation and soul searching, Dr. Fara realized that she had the fortitude to accept both challenges head-on and complete her dental education successfully while also raising her son.
Dr. Fara graduated from dental school in the spring of 2011 and has been practicing ever since. She possesses superior technical skills and, with the guidance of cosmetic seminars and residencies, she continues to provide transcendent dental care.